Primo Mattino – 100 capsules
Deep and harmonoius
Primo Mattino capsule contains a blend with a larger proportion of Robusta beans, which gives the coffee a rich, strong body. Refined, individually roasted Arabica varieties are added to bring out the best of the dense creaminess and the fully rounded taste in this strong espresso.
*The trademark NESPRESSO
®
is not property of Caffè Carraro S.p.A. or other connected companies.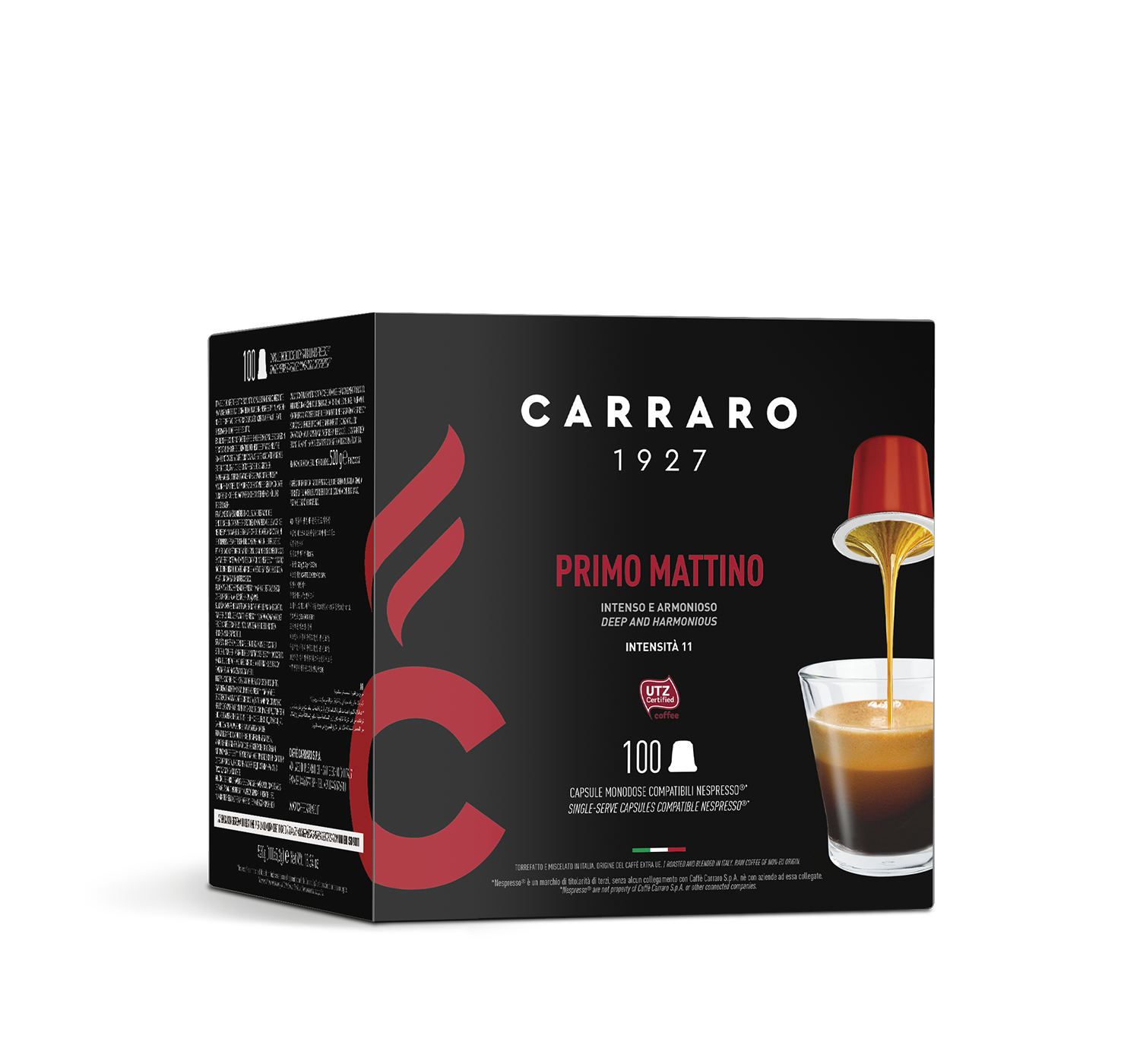 Code:

51CPM100

Weight:

520 g
Free shipping for orders over € 30
Guaranteed returns within 30 days of purchase
Secure payments with the major international circuits

The origin of the taste of Carraro coffee
Each cup of coffee is a journey around the world, an immersion in the surprising diversity of nature, because its taste changes from season to season, from harvest to harvest. This is why we travel thousands of kilometers in search of the best harvest, pursuing optimal and constant quality. This is what we have been doing every day for more than 90 years.
— Discover our history