Super Bar – coffee beans 1000 g
65% Arabica and 35% Robusta. Full body. Rich aroma.
The Super Bar blend, created to satisfy the demands of the drinker who enjoys a very definite, full-bodied coffee, features a fragrant aroma of fine roasted coffee, a highly compact creaminess and a full, harmonious body. The aftertaste evokes attractively rounded and velvety flavours of good traditional coffee. The blend is made up of top quality washed and natural Arabicas from Central America, the Horn of Africa and Brazil and from meticulously selected African and Asian Robustas.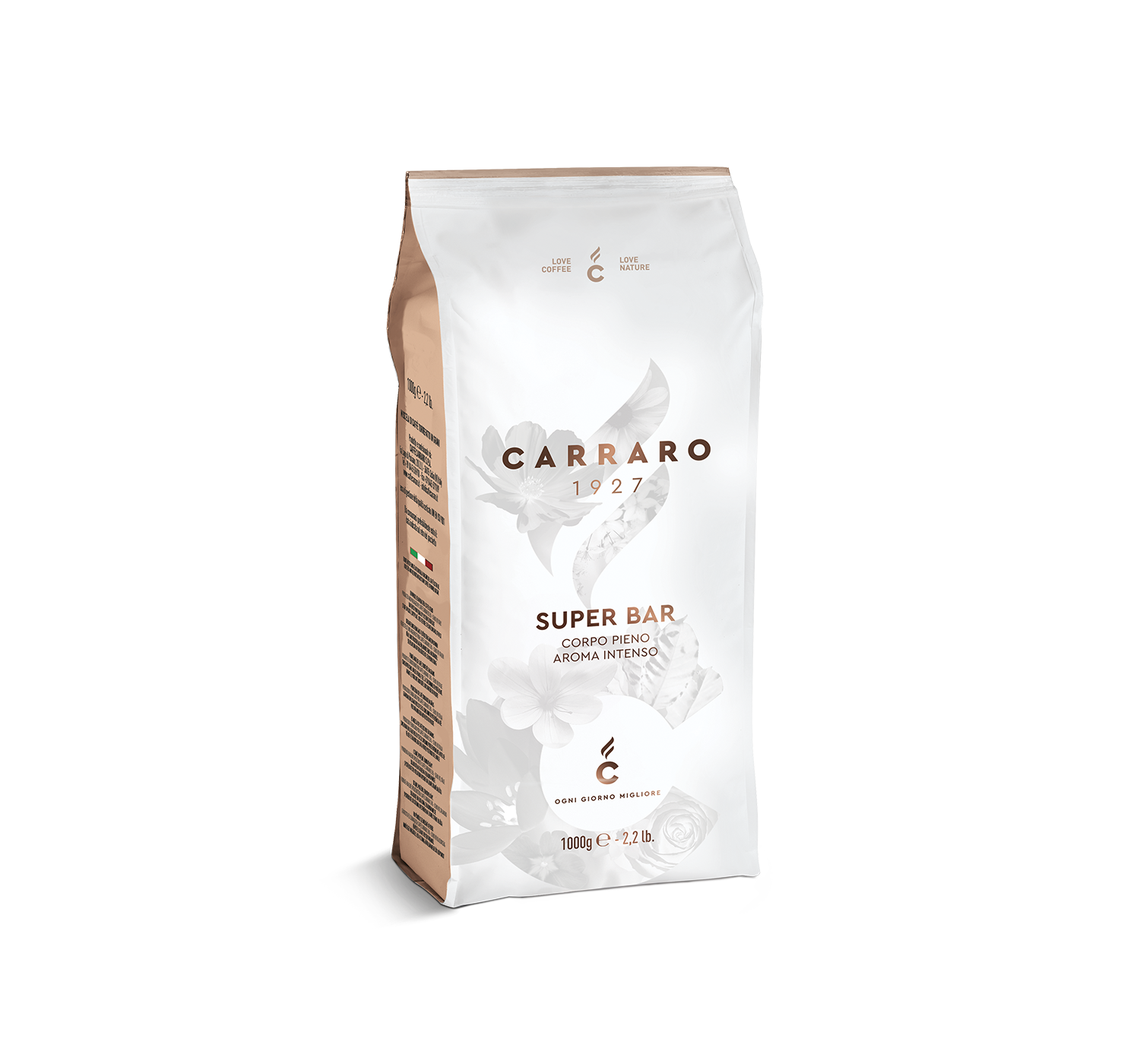 Caffeine content
Aroma
Body
Intensity
Sweet
Acidity
Aftertaste
The origins of flavours of Carraro coffee
Every cup of coffee takes you on a journey around the world and deep into the breathtaking diversity of nature, because its flavour changes with each season and from one harvest to the next. That is why we travel thousands of miles in search of the best harvests, as we strive to offer consistently exceptional quality. It is what we have been doing every day for more than 90 years.
Read more